Here are some quick tutorials to help you get started with the Table Builder Add-on for AmaLinks Pro.
Table Builder Add-on Setup
IF you purchased a plan that includes the Table Builder Add-on – you must insert and activate a separate license key. You can find that license key in the receipt email that you received at time of purchase or on your account page.
The image below shows the two different places for inserting the separate license keys. Just click on the AmaLinks Pro link in your WordPress menu to access this page.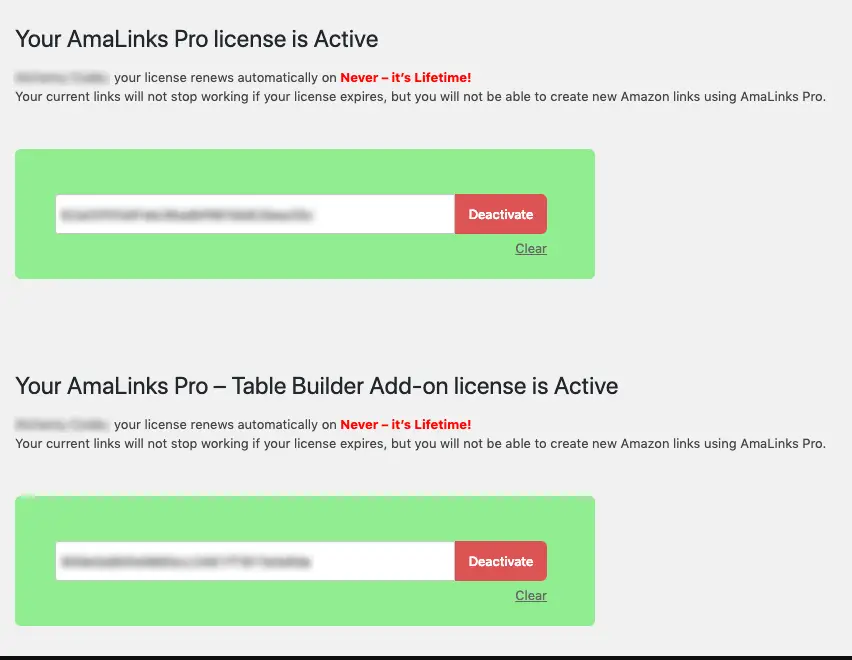 Video: Overview Demo
AmaLinks Pro – Table Builder… How it works and how to use it
Important: Save table BEFORE inserting into Post or Page
You MUST save your table before inserting into your WordPress Post or Page. Also – be sure to click the Save Table button any time you make any changes or edits.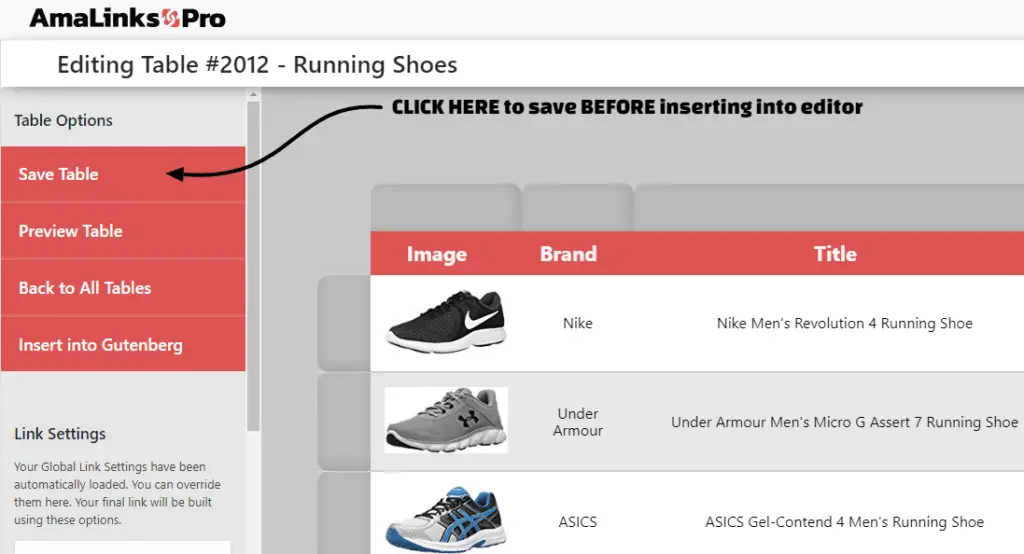 Video: Responsiveness and Other Settings
AmaLinks Pro – Table Builder… How to setup responsive settings and other styling settings
Update: Editable CTA Buttons and 'Top' Product Row
The early versions of the Table Builder Add-on did not allow you to change or edit the CTA button text. Now – you can change the default text in settings AND you can change the CTA button text on each button right within the table editor!
We also added functionality to include a 'Top' product banner for one selected row per table with other subtle differences in that row to make it stand out from the other rows.