Here is 54 of the best Fitness affiliate programs for 2021.
If you run a fitness blog or website, here are some of the best affiliate programs in the fitness niche to monetize your website with. Amazon Associates also has an almost endless variety of products to promote in this niche.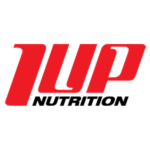 Affiliate Marketing is Exploding in 2021!
WP_Query Object
(
    [query] => Array
        (
            [post_type] => post
            [post_status] => publish
            [posts_per_page] => 3
            [orderby] => date
            [fields] => ids
            [cat] => blog
            [post__in] => Array
                (
                    [0] => 22286
                    [1] => 21957
                    [2] => 23474
                )

        )

    [query_vars] => Array
        (
            [post_type] => post
            [post_status] => publish
            [posts_per_page] => 3
            [orderby] => date
            [fields] => ids
            [cat] => 
            [post__in] => Array
                (
                    [0] => 22286
                    [1] => 21957
                    [2] => 23474
                )

            [error] => 
            [m] => 
            [p] => 0
            [post_parent] => 
            [subpost] => 
            [subpost_id] => 
            [attachment] => 
            [attachment_id] => 0
            [name] => 
            [pagename] => 
            [page_id] => 0
            [second] => 
            [minute] => 
            [hour] => 
            [day] => 0
            [monthnum] => 0
            [year] => 0
            [w] => 0
            [category_name] => 
            [tag] => 
            [tag_id] => 
            [author] => 
            [author_name] => 
            [feed] => 
            [tb] => 
            [paged] => 0
            [meta_key] => 
            [meta_value] => 
            [preview] => 
            [s] => 
            [sentence] => 
            [title] => 
            [menu_order] => 
            [embed] => 
            [category__in] => Array
                (
                )

            [category__not_in] => Array
                (
                    [0] => 5
                    [1] => 173
                    [2] => 1
                )

            [category__and] => Array
                (
                )

            [post__not_in] => Array
                (
                    [0] => 1997
                    [1] => 640
                    [2] => 14
                )

            [post_name__in] => Array
                (
                )

            [tag__in] => Array
                (
                )

            [tag__not_in] => Array
                (
                )

            [tag__and] => Array
                (
                )

            [tag_slug__in] => Array
                (
                )

            [tag_slug__and] => Array
                (
                )

            [post_parent__in] => Array
                (
                )

            [post_parent__not_in] => Array
                (
                )

            [author__in] => Array
                (
                )

            [author__not_in] => Array
                (
                )

            [ignore_sticky_posts] => 
            [suppress_filters] => 
            [cache_results] => 1
            [update_post_term_cache] => 1
            [lazy_load_term_meta] => 1
            [update_post_meta_cache] => 1
            [nopaging] => 
            [comments_per_page] => 50
            [no_found_rows] => 
            [order] => DESC
        )

    [tax_query] => WP_Tax_Query Object
        (
            [queries] => Array
                (
                    [0] => Array
                        (
                            [taxonomy] => category
                            [terms] => Array
                                (
                                    [0] => 5
                                    [1] => 173
                                    [2] => 1
                                )

                            [field] => term_id
                            [operator] => NOT IN
                            [include_children] => 
                        )

                )

            [relation] => AND
            [table_aliases:protected] => Array
                (
                )

            [queried_terms] => Array
                (
                )

            [primary_table] => wp_posts
            [primary_id_column] => ID
        )

    [meta_query] => WP_Meta_Query Object
        (
            [queries] => Array
                (
                )

            [relation] => 
            [meta_table] => 
            [meta_id_column] => 
            [primary_table] => 
            [primary_id_column] => 
            [table_aliases:protected] => Array
                (
                )

            [clauses:protected] => Array
                (
                )

            [has_or_relation:protected] => 
        )

    [date_query] => 
    [request] => SELECT SQL_CALC_FOUND_ROWS  wp_posts.ID FROM wp_posts  WHERE 1=1  AND wp_posts.ID IN (22286,21957,23474) AND ( 
  wp_posts.ID NOT IN (
				SELECT object_id
				FROM wp_term_relationships
				WHERE term_taxonomy_id IN (1,5,173)
			)
) AND wp_posts.post_type = 'post' AND ((wp_posts.post_status = 'publish')) GROUP BY wp_posts.ID ORDER BY wp_posts.post_date DESC LIMIT 0, 3
    [posts] => Array
        (
            [0] => 23474
            [1] => 22286
            [2] => 21957
        )

    [post_count] => 3
    [current_post] => -1
    [in_the_loop] => 
    [comment_count] => 0
    [current_comment] => -1
    [found_posts] => 3
    [max_num_pages] => 1
    [max_num_comment_pages] => 0
    [is_single] => 
    [is_preview] => 
    [is_page] => 
    [is_archive] => 
    [is_date] => 
    [is_year] => 
    [is_month] => 
    [is_day] => 
    [is_time] => 
    [is_author] => 
    [is_category] => 
    [is_tag] => 
    [is_tax] => 
    [is_search] => 
    [is_feed] => 
    [is_comment_feed] => 
    [is_trackback] => 
    [is_home] => 1
    [is_privacy_policy] => 
    [is_404] => 
    [is_embed] => 
    [is_paged] => 
    [is_admin] => 
    [is_attachment] => 
    [is_singular] => 
    [is_robots] => 
    [is_favicon] => 
    [is_posts_page] => 
    [is_post_type_archive] => 
    [query_vars_hash:WP_Query:private] => 68b19414b9b512810d321ac7b01129fb
    [query_vars_changed:WP_Query:private] => 1
    [thumbnails_cached] => 
    [stopwords:WP_Query:private] => 
    [compat_fields:WP_Query:private] => Array
        (
            [0] => query_vars_hash
            [1] => query_vars_changed
        )

    [compat_methods:WP_Query:private] => Array
        (
            [0] => init_query_flags
            [1] => parse_tax_query
        )

)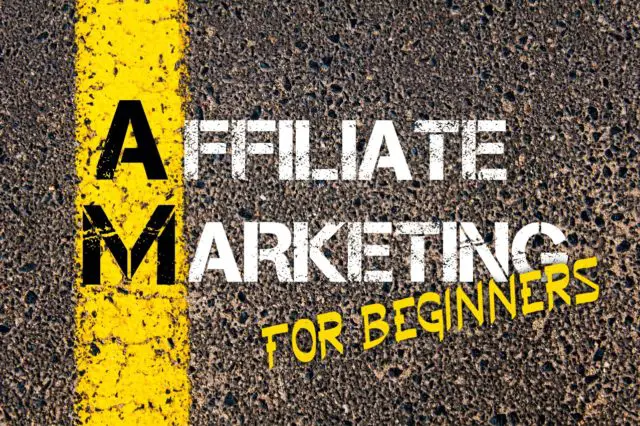 Affiliate Marketing for Beginners: Your Complete Guide
Affiliate marketing is a great way to make money online, and right now really is an incredible time to start an affiliate business. But if you're not really sure what affiliate marketing is and how you can benefit from it, then this article is here to help. In this guide to affiliate marketing for beginners, you'll find a straightforward explanation
Read More