Are you an Amazon affiliate and feel that you could or should be earning much more?
Are you struggling to earn significant commissions from Amazon?

Maybe you earn a little – but the amount is embarrassingly low
Maybe you earn a couple hundred per month – but you know you should be earning at least 4 figures per month

Are you tired of dealing with multiple (lackluster) plugins or tools for inserting Amazon affiliate links that people will actually click?

A few plugins get the job done – but they're buggy and lacking in features
One plugin is great for text links, another is great for inserting images…
Another plugin is good for building CTA buttons – but they don't connect to Amazon
Several plugins or tools build comparison tables – but most don't connect to Amazon and none of them are great

Are you worried that your Amazon Associates account could get banned as a result of using one of these plugins?

One plugin has link cloaking as one of its main features – totally against Amazon terms
Another plugin has the option to place the Amazon logo on the CTA buttons – this violates Amazon terms
Most plugins that display API pricing do it wrong – Amazon Policies clearly state that you MUST display the price, the lowest new price and the lowest used price
Here's what happens when you ignore these issues…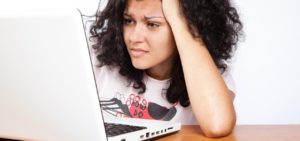 It's easy to just keep coasting along – doing things the way you've always done them. You and I both know that in order to get different results – you need to DO things differently. If you don't take action to correct some of the issues listed above, the following could result…
You feel like a total failure due to your disappointing Amazon earnings
You're unable to emulate the massive success that you see so many others having with the Amazon affiliate program
You get stuck in a rut – you keep doing the same things over and over and unrealistically hope for a different result
You're going insane due to your building frustration with the lackluster plugins and tools you've been using
You're stress and anxiety levels are through the roof because you're worried that you might be breaking Amazons rules and your account could get banned
Overcoming frustrations and fears to achieve real Amazon affiliate success!
First – I should introduce myself. My name is Matthew Allen and I've been dabbling with internet marketing, blogging, and building out affiliate websites since 2011. I, myself, have struggled through the evolutionary process of finding success with Amazon after lots of failed attempts.
Way back when I started as an Amazon affiliate – I didn't know of ANY plugins or tools to help me create links to Amazon products. Several years ago – we literally had to log in to our Amazon Associate account then search Amazon for products we wanted to promote and build links manually on their platform then copy & paste them over to our WordPress websites. It was a slow, painful and ineffective process.
Over the years, a few different WordPress plugins and other tools emerged to help Amazon affiliates more easily create links. The process got faster and easier and I began to see some moderate success. I then started to piece together other plugins to create things like beautiful CTA buttons and comparison tables – and when I started using those, my conversions began to shoot through the roof! One of my sites that I owned a couple of years ago achieved an average conversion rate of about 20% over the course of several months in a row! That kind of conversion rate is unheard of for most Amazon affiliates.
In a nutshell – the easiest way to get more conversions is simply to get more people to click over to Amazon. Once they get there – Amazon takes care of the rest. And the way to get more people to click over to Amazon is easy – just give them more opportunities!
Insert text links throughout your content – beginning, middle, and end (wherever it makes sense)
Insert various image links throughout the content – use several of the available images for your product (must be pulled directly from Amazon API)
Insert beautiful, eye-catching CTA buttons – place below large images, place below videos, place between sub-sections, place at the very end
Insert product information boxes – insert at least one product information box within the content
Insert product comparison tables – compare the product you are promoting to at least 2 other competing products (preferably 4 or 5 others if available)
Watch your Amazon commissions skyrocket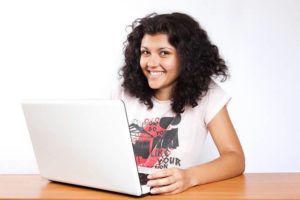 When you start placing more Amazon affiliate links in more places – your readers will have a very hard time NOT clicking over to Amazon. And like I stated before – your job is done after they've done that. Amazon will take it from there. They will make the sales and you will start earning more commissions!
Assuming you have a website that already gets traffic – I encourage you to try this out. Maybe your journey as an Amazon affiliate is similar to how mine started out. I would place just one or two text links in a post and maybe one really bad image from Amazon. My conversions and my commissions were horrible. But when I started using all of the different link types and putting them in a lot more places – my clicks over to Amazon increased and my commissions surged as a result!
One Amazon affiliate WordPress plugin that does it all
After several years of suffering through using multiple (lackluster) plugins to achieve the results I wanted – I finally had enough. I got tired of waiting for somebody else to create the perfect Amazon Affiliate WordPress Plugin – one that would help me easily place all of these types of links within my posts and pages. So I teamed up with the most bad-ass WordPress developer on the planet and we created the best damn WordPress plugin for Amazon Associates – AmaLinks Pro!

AmaLinks Pro is a complete culmination of everything we've learned from being Amazon affiliates ourselves over the years. We've personally used all of the other plugins – and none of them were good enough – so we created the ultimate solution.
We took the best from every other plugin and made it even better.
We eliminated the worst and the unnecessary elements/features that the others had.
We added features that nobody else has even thought about yet.
We have plans for even more features that will completely set AmaLinks Pro apart from the rest – it's not even close!!
In other words – AmaLinks Pro is THE one-stop solution (the ONLY WordPress plugin you'll need) when it comes to building highly effective affiliate links that connect to Amazon through your Associates account. AmaLinks Pro does it all!
Text Links – insert a regular link or insert shortcode
Image Links – choose from ANY available image, select size and insert as a regular image or insert shortcode
CTA Buttons – easily build your own buttons and style them any way you like – unlimited possibilities!
Showcase Boxes – select from our pre-formatted box styles then customize the specs however you want
*Table Builder – create your own product comparison table and customize it any way you like
Not only does AmaLinks Pro do ALL of this – it does it in the easiest and most simplistic way for YOU! We purposely put a LOT of time and effort into making sure that AmaLinks Pro is (by far) the easiest to use and understand compared to all other similar plugins. Even the newest newbie to WordPress won't have any trouble at all figuring out how to use each aspect of the plugin. But if you do get confused – we have detailed demo and instructional videos in the member's area that you can access at any time.
And here is a benefit that we're really proud of…
With AmaLinks Pro – you don't have to worry about getting your account banned by Amazon. We've spent many hours studying the Amazon Policy documents and researching why others have gotten banned in the past. We've been especially careful in this area and we're committed to staying up-to-date and keeping AmaLinks Pro 100% compliant with the Amazon Associates policies and requirements.
Get AmaLinks Pro Today!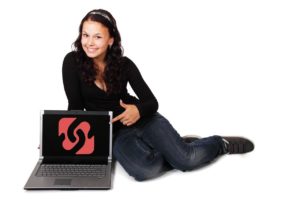 Now is the time to make your decision. Are you going to keep doing what you've been doing? Are you going to stay on the path of least resistance and keep hoping for better results? Or are you willing to take that leap of faith and try something different, something better?
Now is the time to upgrade to the best damn Amazon Affiliate WordPress plugin that ever existed! Click Here to choose the pricing plan that makes the most sense for you. Don't wait – get it now!
Don't worry – we're taking ALL of the risk
You have nothing to fear and nothing to lose. We have a rock-solid – 100% money-back guarantee – NO questions asked – within the first 30 days. If you're unsatisfied for ANY reason or you just don't want it anymore, just contact our support team within your first 30 days and we'll cancel your account and send you a FULL refund. We won't even make you fill out one of those stupid surveys after you cancel. No questions asked means NO questions asked!


So there you have it – you can have access to the very best Amazon Affiliate WordPress plugin that ever existed within moments. Just click here to choose your pricing plan then complete checkout and you'll have instant access to…
the plugin download file(s)
the massive list of 2,796 niche ideas
your license key
all of the tutorial videos
your account page in the members area
our exclusive email series for members
Do it now! I'll see you in the member's area…
* Note: The table builder feature is currently in development and not quite ready. Take advantage of the current discounted 'launch pricing' that is available. Lock in this rate NOW – you'll get the same rate for life. After table builder is released – pricing WILL increase and you will no longer be able to access this discounted pricing.