If you're on the hunt for affiliate marketing programs to make some extra cash online, you've probably heard about Amazon Associates.
It remains one of the world's largest and most profitable affiliate programs, and it started way back in 1996.
This is great news for anyone with a website, blog, app, YouTube channel, or social media following that wants to make money promoting products through the website.
They're the world's largest retailer, and there are over 200 million products you can promote as an affiliate through Amazon. They sell just about everything, including digital products like movies, music, and eBooks.
No matter what your target audience is, you'll be able to find many products that fall within your niche on Amazon. Another plus is that Amazon is one of the highest converting websites on the internet, which will work in your favor as an affiliate.
Of course, it's not all going to be peaches and roses. While Amazon Associates is a totally legit way to make money, it isn't without its faults.
So is it still worth being an Amazon affiliate in 2022? Can you still reliably earn commissions without having to deal with too many downsides?
These are the questions we will answer in this comprehensive Amazon affiliate program review. Stay tuned to learn more about Amazon Associates, including commission rates, becoming eligible, and their cookie duration policy.
Which Section Do You Want to Read First?
What is the Amazon Affiliate Program?
Amazon is a trailblazer in the affiliate marketing world, as Amazon Associates was the first of its kind back in 1996.
At the time, it was a revolutionary new way to market products by using other websites and blogs as 'affiliates' that would include special Amazon links to promote various items.
Amazon Associates is now the world's largest and most successful affiliate program. There are over 900,000 members worldwide, and affiliates are able to promote Amazon products through their:
Websites
Blogs
Social media accounts
Mobile applications
YouTube channels
Amazon Associates is entirely free to join so long as you have at least one active website or app.
The program is also notorious for being helpful to beginners. The Resource Center is home to many articles and videos explaining everything from how to use the dashboard to advanced affiliate marketing techniques.
In a nutshell, the program works like this; you find relevant products on Amazon that relate to your niche. From there, you create an affiliate link and generate content for it (or link it to existing content).
Anyone that clicks on your affiliate link and makes a purchase will earn you a commission.
How much that commission is will depend on the type of product that you're promoting. Certain products, such as digital goods like video games, have higher commission rates than others.
That's because digital goods don't have costs involved, such as production and shipping. In general, Amazon has relatively generous commission rates for its products, partly because a good portion of its revenue comes through affiliates.
That's only a basic overview of the program, as other factors will affect your commission, such as the cookie duration (more on that later). For now, let's learn how to join Amazon Associates.
How to Become an Amazon Affiliate?
Luckily, joining Amazon Associates is a straightforward process. Simply visit their homepage and click on the yellow button that says 'Sign Up.'
It will expedite the process if you already have an Amazon account. If that's the case, you'll need to log in. If you don't have an Amazon account, you'll need to create one before you can continue with the program.
You'll need to enter some basic information such as your name, address, and phone number.
Once that's complete, you'll need to list out your 'digital properties' – or the places online where you plan to promote Amazon's products. It could be your personal blog, company website, YouTube channel, mobile app, or a combination of them all.
To initiate an application, however, you'll need to register at least one active website or app.
Next, you'll need to confirm that your website does not target collecting the information for children under the age of 13.
Beyond that, you'll want to ensure that your website is considered 'suitable' by following Amazon's operating policies (see the section under 'enrollment and eligibility). If you're in violation of any of the rules, your application will get rejected.
Yet, unless you're running an illegal drug ring on the dark web with the help of minors – you shouldn't have anything to worry about during the application process.
Choosing your Amazon Associates Store ID
Once you've added all your digital properties, you'll need to come up with the Amazon Associates Store ID that you want to use.
What is that? Some type of login name or access code?
It turns out that it's simply your Amazon Tracking ID, which is how they track purchases made through your affiliate link.
Most affiliates choose to use a shorthand version of their company or website name to use as their Store ID to keep it simple. You don't need anything fancy here, just something you can remember.
You can set up multiple Tracking ID's if you wish to track revenue earned across multiple websites/pages or platforms.
Besides choosing an ID, Amazon has a few questions about your business. They'll ask about:
What your website or blog deals with
Your specific niche
The types of products you want to promote
If you aren't sure which types of products you want to promote just yet, don't worry. You can always return to this section later and change your answers. Amazon is simply getting a feel for where you stand in the market, so just be as honest as possible.
After that, Amazon will ask you how you primarily generate traffic and revenue.
For example, do you focus primarily on SEO or use PPC campaigns instead? Or do you prefer to use email referrals? Amazon wants to know so it can form a realistic image of your website and how it works.
It will even ask how much traffic your website is currently generating. You must be honest here, as you won't win any brownie points for lying and saying that you see 1,000,000 visitors daily.
The last question is a bit confusing, so let's break it down. Amazon will ask you, "How do you build links?"
While it may seem like they're asking about your backlink strategy related to SEO, that's not the case. Instead, they want to know where you generate outbound links. There will be a drop-down menu with the following options:
Blog editor
CMS (content management system)
HTML editor
Text editor (manual creation)Other
If you plan on inserting affiliate links into your blog, choose 'blog editor.' In fact, a majority of Amazon Associates should select this option, as it's by far the most common.
If you're more on the tech-savvy side and enter links through a CMS or HTML, choose one of those options.
What is the Commission Rate for the Amazon Affiliate Program?
As a new affiliate, you'll want to gain an intimate understanding of Amazon's commission structure to maximize your profit.
Also, bear in mind that Amazon's commissions are always subject to fluctuation. That's why you should frequently check the official commission rates so that you're up to date with your revenue projections.
The last thing you want is to expect to receive a specific rate when you're actually getting another.
As of 2022, here's the current rundown of Amazon's commission rates:
Note: The following rates are just examples and are subject to change based on date and/or your location. Be sure to check current rates on the respective website for your location.
Amazon Games – 20%
Luxury beauty products – 10%
Kitchen – 4.5%
Luggage – 4%
Personal care – 4%
Electronics – 4%
Home products – 3%
Home improvement – 3%
Beauty – 3%
Automotive – 4.5%
Camera – 4%
Furniture – 3%
Sports – 3%
Lawn & Garden – 3%
Digital music, physical music, and digital videos – 5%
Physical books – 4.5%
Amazon devices – 4%
Toys, instruments – 3%
Amazon Fresh, grocery, health, and personal care – 1%
Everything else – 4%
In addition to their commission rates, Amazon's funnel is designed to convert – which helps you earn more commissions.
How is that?
It's because of their excellent product carousels. Everything on Amazon is designed to encourage customers to keep shopping. If a customer clicks on your affiliate link to buy the sponsored product but also buys 7 other items – you get a commission for every product they buy.
You read that right; you get a piece of all sales made through your link during the cookie duration.
So even if your particular niche has a low rate for its products, you can still earn a decent amount of revenue whenever customers buy more than one item. The great thing about Amazon is that people frequently shop to purchase multiple items, so picking up a few extra commissions is always possible.
Try Out AmaLinks Pro® to Access No-API Mode
If you're a new Amazon Associate, you will have 180 days to land your first three commissions, or your account will deactivate. Not only that, but you must land those three sales to gain access to the Amazon Product Advertising API.
That means the heat is on for new affiliates that don't have large followings or much experience.
What makes it even worse is that most Amazon Associates plugins don't let you use them until you have access to the API.
Luckily, AmaLinks Pro® is here to save the day. We're the only Amazon WordPress Plugin that has a No-API mode. Even without access to Amazon's data, you can leverage our high-converting product showcase boxes, CTA buttons, comparison tables, and so much more.
That will help you land your first three sales in no time, no matter your experience level. To learn more, don't wait to check out the AmaLinks Pro® demo.
How Long is the Cookie Duration & Why It Matters to Payments?
Okay, we've mentioned cookie duration a few times now, so it's time for a proper overview. As an affiliate marketer, you should pay attention to the cookie duration of any program you enter, not just Amazon Associates.
It refers to how long the tracking cookie lasts from the time a user clicks on your affiliate link to the time they make an actual purchase.
In other words, a cookie duration is the brief window of time where any sales that get made through your link are attributed to you – earning a commission as a result.
Why is the cookie duration such a big deal?
Because there's always the chance that a user clicks on your link, checks out a product or two, but ultimately waits to make an actual purchase. If they do buy something, but it happens after the cookie duration, you won't get credit for the sale.
That's why experienced affiliates always pay close attention to the cookie duration for various programs.
On average, a cookie duration can range anywhere from 1 – 30 days.
The cookie duration for Amazon Associates is notoriously tight, as it's only 24 hours.
While Amazon catches a lot of flack for this online, it's actually not as bad as it may seem. For one, many overlook the shopping cart clause that you can find in Amazon's terms and conditions.
It states that if someone clicks on your affiliate link and places products in their shopping cart within the 24-hour cookie window, they have 90 days to checkout, and you'll still earn a commission.
So if someone adds a product (or products) to their cart, you'll still have a solid three months to receive credit for the sale.
Besides that generous loophole, there's also the fact that Amazon is one of the highest converting sites on the internet.
On average, the conversion rate for an Amazon listing ranges from 10% – 15%, which is very high. That means most of the time; the 24-hour window is more than enough time for the users you refer through your link to make a purchase.
8 Amazon Affiliate Program Pros & Cons List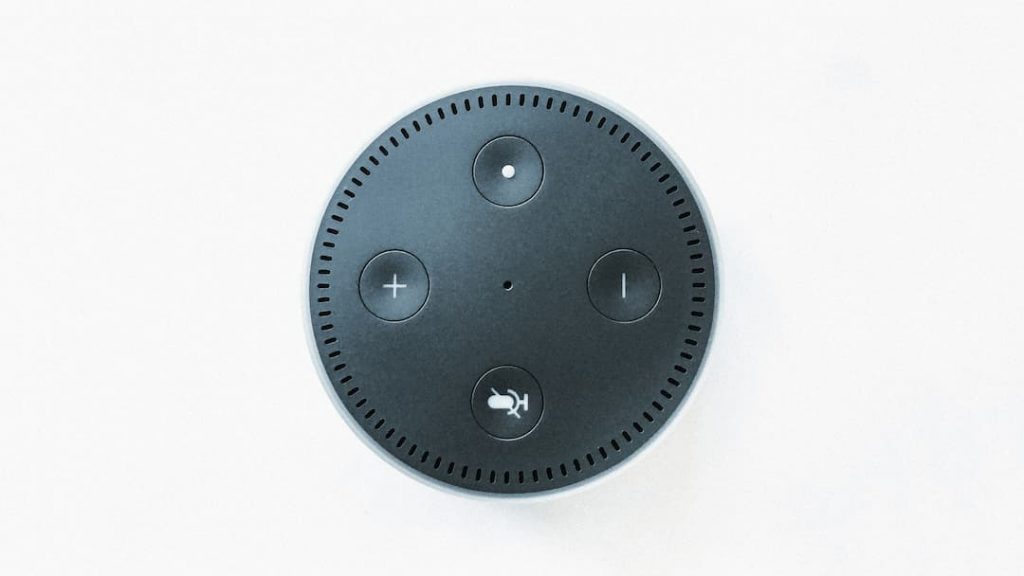 This wouldn't be a genuine Amazon affiliate program review without a list of advantages and disadvantages.
While there are plenty of benefits involved with using Amazon Associates, there are also a few downsides.
It's crucial to weigh out the pros and cons of becoming an affiliate before going all-in and spending lots of time and effort. After some consideration, you may find that other affiliate programs out there are better suited for your niche/skill set/preferences.
That's why we've put together this list of 5 pros and 3 cons related to being an Amazon Associate.
Pro: Commissions on "any product" bought within the cookie window
One of the biggest perks of Amazon Associates is that you get a piece of every product a customer buys within your cookie window.
As long as they use your affiliate link to start shopping, you'll enjoy a commission from every item in their cart – even if they buy dozens of items.
That can translate into huge earnings for you, and it's not a rarity for a situation like that to happen, either.
People love Amazon for its convenience, reasonable prices, and excellent customer service. That's why its members often spend hours browsing the site while buying multiple items at once. In fact, the average order on Amazon is a whopping $52.33.
When checking your affiliate earnings, it's common to see lots of payments for products you've never promoted, resulting from this benefit.
AmaLinks Pro® to Steadily Increase Affiliate Earnings on Amazon?
Do you want a way to bolster your earnings through Amazon Associates further? If so, don't wait to check out our subscription plans for AmaLinks Pro®. There are various options for every budget level, so we've covered you no matter what.
You can have access to our:
High-converting product showcase boxes
Engaging and informative comparison tables
Call-to-action buttons that get results
Excellent customer support
Sign up for our Premium or Platinum plans and enjoy dozens of WP installs, thousands of niche product ideas, and priority support.
2. Pro: It's entirely free to signup
When it comes to membership signup fees, you can't beat free. Amazon Associates remains one of the best affiliate marketing programs to join that won't cost you a dime.
That means you can give the Amazon affiliate program a whirl at no risk to you. Give it a shot if you want to monetize your blog by promoting relevant Amazon products! If you aren't able to land three sales within 180 days, you won't be out any money.
If you can land three sales, however, you'll be well on your way to earning regular income that's nearly passive in nature.
3. Pro: Millions of products to promote
It doesn't matter if you blog about health and wellness or pet training, Amazon's massive inventory will have thousands of products to promote in your niche.
The platform sells everything, and new products get added every single day.
That makes it effortless to find the perfect product related to a piece of content you're creating. As an Amazon Associate, you can easily monetize every blog post by linking a related product.
Also, there are ample opportunities for experimentation due to the sheer variety of products you can promote. That includes A/B testing and trying out a few different products at a time to see what sticks.
4. Pro: It's highly user-friendly for beginners
Another perk is that Amazon Associates is intuitive and easy for anyone to pick up and use. Creating affiliate links is a straightforward process, and the Resource Center is chock full of helpful information for all affiliates.
Even if you've never used the program before, you'll be able to create text-based links that track properly in no time.
Amazon Associates also has a bustling community of other affiliates, experts, gurus, and Amazon support staff eager to answer your questions. There are a plethora of videos, articles, and other helpful materials in the Resource Center, so don't forget to check it out if you're new to the program.
5. Pro: Amazon is built to convert sales
We've already discussed how effective Amazon is at converting its visitors, but it bears repeating. Amazon's conversion rate is more than twice as high as other ecommerce sites.
Also, it's reported that Amazon Prime members convert a whopping 74% of the time. So if you have some Amazon Prime members clicking on your link, the chances are high that you'll land at least one sale, and maybe a few at a time.
Amazon Associates is the only affiliate program online that can boast these kinds of impressive numbers.
A huge reason why affiliates flock to it is that Amazon is set up so that most of the leg work (sales funneling, converting, advertising, shipping) is already done for you. If you're effective at driving traffic to Amazon's site – half the battle is already won – and you can let Amazon handle the rest.
Con: PayPal is not accepted as a form of payment
The first downside is that PayPal is not an accepted form of payment on Amazon. That's a big deal, as PayPal is often customers' #1 choice for making international purchases. While thousands of other sites accept PayPal, Amazon still refuses to budge.
Instead, they rely solely on bank transfers, checks, and credit cards (including their own).
Why don't they accept PayPal?
There are a few reasons. The first is that PayPal was for years a subsidiary of eBay, Amazon's #1 competitor.
Another reason is that Amazon doesn't want to have to pay a portion of each transaction to PayPal. So if you have customers dead set on using the payment platform to buy Amazon products, they'll have to use another method.
Sign Up for Our "Amazon Affiliate Masterclass" for Free
There's much to know to become a successful Amazon affiliate – much more than we could ever fit into this article. That's why we'd like to invite you to sign up for our Level Up Series: Amazon Affiliate Masterclass.
As a thank you for visiting this page, it's completely free to sign up. The Masterclass consists of in-depth lessons from affiliate marketing experts. You'll learn the most reliable ways to promote products, how to save time, and how to keep your account protected.
This course is a must for anyone new to Amazon Associates, so don't wait to sign up now.
7. Con: Amazon doesn't allow link cloaking
Another disadvantage is the lack of link cloaking in Amazon Associates.
What's that?
Link cloaking is where you disguise a long, ugly affiliate link with something shorter and cleaner. Oftentimes, affiliates will 'cloak' long links with branded messaging or a CTA to entice customers to click on them.
Unfortunately, Amazon wants no part of this process. They require all users to retain the original affiliate link. If you attempt to cloak it, you will likely get kicked out of Amazon Associates, so we don't recommend it.
8. Con: It has a convoluted operating agreement
You'll likely notice something the second you start reading the Amazon Associates Terms of Service – it's long and really confusing. It's over 4,000 words, and obscure terms pop up left and right.
Beyond that, a lot of the advice in it is vague, and they update it so frequently that it's hard to make heads or tails of anything.
That's a shame; besides that hiccup, the program is user-friendly, effective, and has excellent support. We just wish the terms of service were a little more concise – as they may deter some users from trying the program.
Is the Amazon Affiliate Program the Best One for Me?
That's our Amazon affiliate program review for 2022. In summary, Amazon Associates remains one of the most profitable and reliable affiliate programs online.
You can't beat Amazon's massive inventory, excellent sales funnel, and excellent commission rates.
Of course, there are a few snags here and there, the lack of link cloaking being one of the biggest. Yet, the Amazon affiliate program is an excellent choice for anyone seeking to monetize their content online.
The program gets even more potent when you combine it with AmaLinks Pro®, the #1 Amazon Affiliate WordPress plugin. Please don't wait to check out the AmaLinks Pro® demo to see its outstanding features.