You've been out hiking with friends and now you're headed back to basecamp. It was a great hike overall, but it started raining in the late afternoon so you're thankful to get back to camp where you have dry clothes and shoes stored in your waterproof tent.
Once you're all dry, the whole group starts talking about how hungry you are. The cold sandwiches and trail mix you had on your journey are long gone and you're all famished from burning off massive calories on that 7 mile hike. Plus, you could just use a hot cup of coffee right now to get the chill out of your bones.
In the cooler you've got a great selection of hot dogs, brats, and some foil packs with meat and veggies all ready to place on the fire. And you've been looking forward all day to having some of those good old fashioned s'mores.  
But about that fire…. It's been raining and everything is soaked.
You check the wood but it's wet. You're miles and miles from the closest shop that would sell anything resembling firewood. Your buddy is trying to get the fire started but it seems pointless. As the rain comes down harder, you have a sinking suspicion that the fire is never going to light.
Your friends are beginning to get grumpy because of the unexpected rain and lack of food. Cold hot dogs aren't sounding very appetizing for dinner.  The bag of potato chips you were munching on has been hijacked by your wife, who has never really liked camping anyway. You could dig into the donuts you brought for breakfast, but then what will you eat in the morning?
No one is a happy camper right now.
So, what is a group of cold, wet, hungry campers to do without a fire?
Well if you can back up to the planning you did before your camping trip, you can learn from this disastrous scenario. You can not only feed yourself and your friends, but you can also rescue the relationship with your wife. (She's pretty mad at you right now since you convinced her to come on this camping trip in the first place and you promised it would be fun!)
The good news is that the only difference between the previous scenario and an alternate, happier one, is the addition of a camp stove with a propane fuel tank. It might not change your entire life, but it could transform your camping trip from a disaster to a success.
Now, instead of waiting around for your buddy to light a fire that is never going to light, while everyone else is grumpy and hungry, you can pull your camp stove out from the trunk of the car.
You'll be the hero.
This is all you have to do:
find a spot under a lean-to or cover to stay dry

open up the stove

set up the wind guards

light the two burners with a match or lighter

get cooking
You and your friends will be eating in no time! And even those s'mores can be enjoyed with just a bit of creative imagination.
Not only will your stove help you with dinner, but you can also pull out all the stops for a big camping breakfast the next morning. Your friends will be impressed when you offer them pancakes, bacon, eggs, and hash browns the next day before you head out on your next hike. Your wife will be pleasantly surprised that you thought of everything! Maybe she'll even learn to enjoy camping.
Families and friends who spend time together, unplugging and getting away from the hubbub, have shared experiences and are closer to each other. If you are excited to go camping but your companions aren't as interested in 'roughing it', using a camp stove is a great compromise. You can get your family and friends to come on a camping trip without asking them to sacrifice hot food. And who knows… maybe your significant other will be more willing and excited to go on another hiking/camping trip the next time!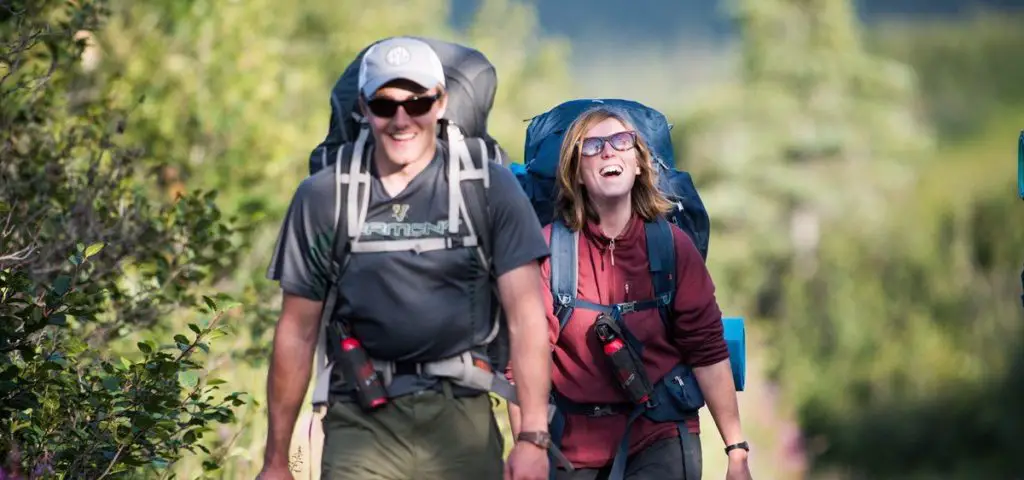 The Coleman Classic Propane Stove has been rescuing families and friends on camping trips for decades. And it's not just for camping, but can be used for a variety of adventures to turn you into the hero. Tailgate parties, backyard cookouts, hunting, and festivals can all be made better when you have an easily accessible, portable propane stove.  It's even effective for power outages when used carefully.
When it comes to a camp stove, you really just don't need a lot of bells and whistles to complicate things. Isn't simplicity and getting back to nature what camping is all about? You just want something basic that will get your food cooked easily, and then be quickly cleaned and packed out of the way. You need something to boil water for that critical cup of coffee after a night of sleeping in the great outdoors.
So what are some of the most important features of a portable stove?
fuel efficiency

double burners

wind-blocking panels

packability and portability
And the Coleman Classic Propane Stove has them all. Plus, the importance of a trusted name brand in camping gear doesn't hurt either.
Take a look at our full review of this functional, no-nonsense, affordable camp stove right here: https://amalinkspro.com/coleman-classic-propane-stove-review/
Click on the Buy Now button which will add the Coleman Classic Propane Stove to your cart on Amazon so you can easily have it delivered to your home. If you've been talking about spending time in the great outdoors but never quite seem to do it, this is the perfect way to begin. Once you've gotten your camp stove, the rest of the planning will follow along nicely.
Buy Now on Amazon!
Escaping from it all into the woods or mountains can not only be fun but it can actually be good for your health in a variety of ways. That is, if your group doesn't end up hungry and unhappy. Eventually, your friends will be so impressed that they'll start asking if they can borrow your camp stove. That's when you can tell them to go buy their own!